"I have had the pleasure to attend multiple Forums with school personnel and parents from my school district. The enthusiasm, the sharing of strategies, and the vital message of how our work is growing future generations of citizens are all my take-aways. I always come home re-energized."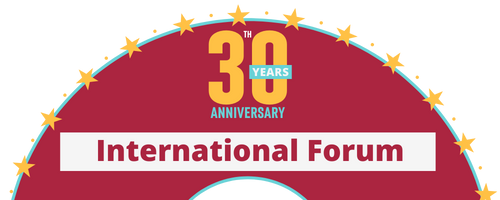 Washington D.C.
November 6-7, 2023
Save the Date!
Early Bird Registration Now Open
Our 30th Anniversary International Forum is LIVE in Washington D.C.!

Welcome Reception  –  November 5 (5pm)
Character Can Change The World
The Power of Real-Life Stories to Help Students Practice Kindness and Gratitude
During the pandemic, Steve Hartman from the iconic CBS News series "On The Road" began a new series called "Kindness 101." Together with his children, Steve shares stories around character-inspired themes and how ordinary people are doing extraordinary acts and changing lives. Steve will give a keynote at our Forum on how to join thousands of teachers around the country who are using his videos to inspire students to build connections, and how through a ripple effect, create a more caring and compassionate world.
Steve Hartman has been a CBS correspondent since 1998 and is known for creating moving stories about ordinary people doing extraordinary things in his weekly feature "On The Road." Hartman's stories are often used in schools by thousands of teachers for lessons on empathy, honesty, fortitude, courage, etc. In addition, with the help of his children (Meryl and Emmett), Hartman has produced "Kindness 101" segments on these themes for CBS Mornings. Steve has proved the adage, "Everybody has a story" and has won numerous broadcast journalism awards, including an Alfred I. DuPont Columbia University Award, four National Emmy awards, and 14 RTNDA/Edward R. Murrow awards, including a record 11 citations for best writing.
Character: The Science-Backed Solution to Our Mental Health Crisis
Tools and strategies to improve well-being
Our young people are experiencing a mental health crisis due to a variety of factors. In her keynote, renowned psychologist Dr. Michele Borba will  share the science-based tools and strategies educators and families can use to equip young people with the resiliency and character strengths that all of us need during the inevitable storms of life. 
Dr. Michele Borba is an internationally renowned educational psychologist, award-winning author and Today show contributor who has spoken to over one million participants on five continents about child development issues. She blends 40 years of teaching and consulting experience with the latest science, giving realistic advice to parents, educators, and child advocates about strengthening children's resilience, social-emotional intelligence and character, and reducing peer cruelty. Borba is the award-winning author of 25 books translated into 30 languages. Titles include: Thrivers, Don't Give Me That Attitude!, Building Moral Intelligence, End Peer Cruelty, Build Empathy, and UnSelfie: Why Empathetic Kids Succeed in Our All-About-Me World.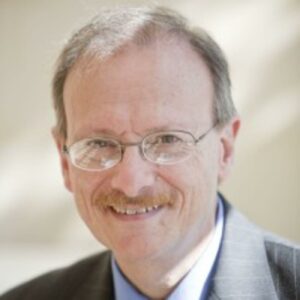 Cracking The Intrinsic Motivation Code
5 Insights To Help Students Discover Their Moral Compass
Dr. Elias will explore how to shape positive student behaviors by fostering their sense of purpose. He will also discuss the evidence-informed approaches and practices that encourage students to set goals for themselves, to think about their own thinking, as well as tools to help students assess and strengthen their own character. This highly-interactive keynote will draw on many of the key indicators highlighted in Principle 7 of our 11 Principles Framework for Schools. 
Learn about peer mentoring, service learning, staff retention and morale, parent engagement, student leadership, sports, restorative practices, and much more. Check out some highlights below or our

full schedule
International Summit: A Carousel of Character
International attendees don't miss our summit on Sunday, November 5th from 1:00pm – 3:30pm, where you can learn, share, and make new friends in our growing global character community.
Saturday, Nov. 4th (Preconference)
10a-4p: 11 Principles Training
Sunday, Nov. 5th (Preconference)
9a-12p: Pre-conference workshops
9a-1p: Evaluator Training
1p-3:30p: International Summit
1p-4p: Pre-conference workshops
1p-4p: Schools of Character Summit
5p-7p: Registration, Welcome Reception, Exhibits
Monday, Nov. 6th
7a-8a: Registration, Breakfast, Exhibits
8a-9a: Keynote – Michele Borba
9:15a-10:30a: Breakout Sessions
10:45a-12p: Breakout Sessions
12p-1p: Lunch, Exhibits
1p-2:15p: Breakout Sessions
2:30p-3:45p: Breakout Sessions
4p-4:15p: Ethics In Action Award
4:15p-5:15p: Keynote – Steve Hartman
5:15p-6p: Poster Session Displays, Exhibits
7p-10p: Off-site Monuments Tour (optional)
Tuesday, Nov. 7th
7a-8a: Breakfast, Exhibits
8a-8:45a: Keynote – Maurice Elias
8:45a-9a: Sandy Award – Phil Brown
9:15a-10:30a: Breakout Sessions
10:45a-12p: Breakout Sessions
12:15p-1:45p: Schools of Character Luncheon
JIM CLARK, President of Boys & Girls Club of America to receive the John Winthrop Wright 'Ethics In Action" Award at the Forum!
PHIL BROWN,
co-founder of the New Jersey Alliance for Social, Emotional, and Character Development (NJASECD),

to receive the Sandy Award for a lifetime achievement in Character Education at the Forum!
What To Expect
✓  Keynote speakers to inspire you
✓  Celebrate our 2023 National Schools of Character
✓  60+ Breakout sessions on emerging practices and strategies
✓  Networking opportunities with experts and school leaders
✓  Learn from our 2023 Promising Practices
✓  Moonlight monument tour
✓  25+ Exhibitor Booths
Don't Miss The Premiere Character Event Of The Year!