Character-Inspired Organization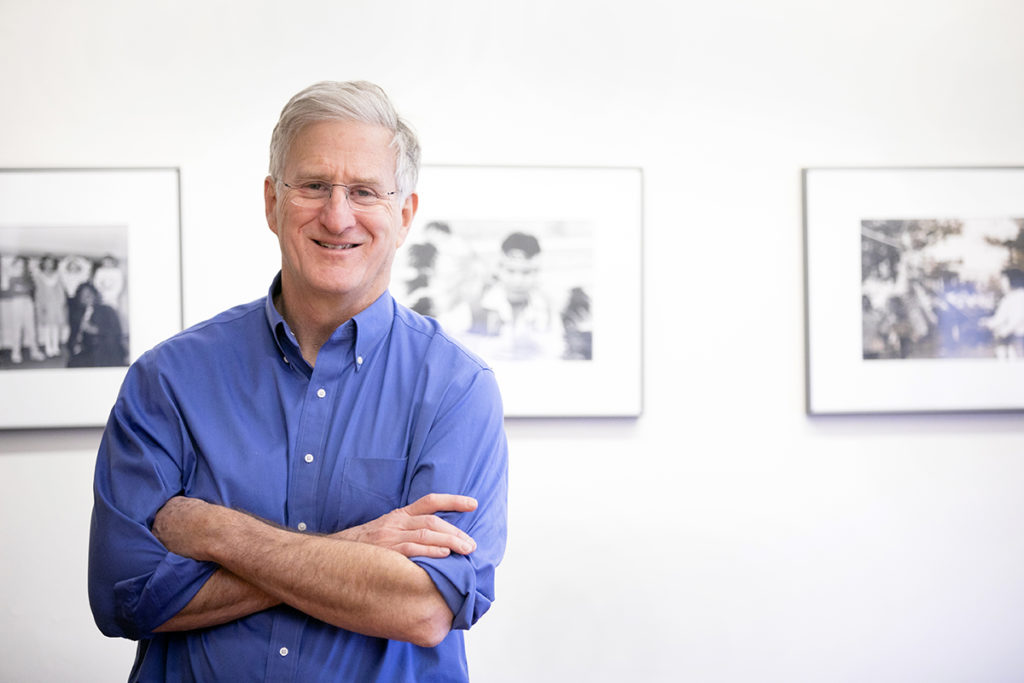 Q. Every organization has its own genesis story. Share with us how Making Caring Common came to be.
About nine years ago we realized we had to do something to change the narrow metrics by which we measure the success of children. Everything was hyper-focused on individual success. We thought it was vital to place front and center in the national conversation caring, justice and the common good. I think it's become clear that we won't survive as a society if we don't make these things strong priorities in child-raising. Other generations before us saw that far more clearly.
Q. Let's imagine that one of our readers is just learning about Making Caring Common. What's your elevator pitch?
Right now, our current argument is connected to the moment we're in. We have neglected to prepare far too many of our children to be ethical and respectful citizens. Caring, gratitude, honesty, the capacity for sacrifice, a commitment to justice and other moral qualities need to be at the center of our families, schools and communities if we want to protect democracy, deal with threats like the pandemic and build healthy communities. 
Early on, what was one of your first "shining moments" when you knew Making Caring Common was making a difference?
There are two moments that stand out for me. In 2014 we released a report "The Children We Mean to Raise" that got a lot of media attention, including a piece in the TV program Good Morning America. I think it drew needed attention to problems with our child-raising priorities.
What did the Report focus on?
The report sought to alert Americans to how dangerously skewed our child-raising priorities are. We surveyed both parents and children, across a wide spectrum of races, cultures, and classes. Our survey indicated, for example, that teens were 3 times more likely to think their parents would be prouder of them if they got good grades than if they were caring community members at school. The report also described what we called the "rhetoric/reality gap."
What is the rhetoric/reality gap?
It's the gap between what parents say are their top priorities and the real messages that they send to their children day to day. While parents say caring for others is a top priority in their child-raising, their children were far more likely to report that their parents prioritized aspects of success—happiness and achievement.
What was your second "shining moment"?
In 2019 we launched the Turning the Tide College Admissions Campaign. About 100 colleges and universities endorsed our Turning the Tide Report. Today, over 300 colleges have signed the Deans Commitment Letter, an extension of the Turning the Tide report.
What are these colleges committing to?
The Report focuses on ways to reduce student anxiety during the college admission process, and it signals that a large number of colleges value a student's ethical and intellectual engagement, not just grades and test scores.
Didn't your team publish a follow-up report as well?

Yes. We released Turning the Tide II: How Parents and High Schools Can Cultivate Ethical Character and Reduce Distress in The College Admissions Process. In this second report, we focus on what parents and caregivers can do to support ethical character in the college admissions process.
Rick, share with our readers a bit about your own professional journey.
By training, I am a counseling psychologist. But I have always been involved in anti-poverty work as well as initiatives that focused on moral development. I started a school in Boston. I've taught at Harvard in both the Kennedy School and the Graduate School of Education, though I've never been a full-time faculty member. I've always been engaged in both policy and practice and have created several programs for children facing risks.
Is there something about fostering and cultivating caring and empathy that you know now that you didn't know before launching Making Caring Common?
I've come to understand empathy in a different way. Too often, empathy is understood as perspective taking. A cognitive skill. But it's not. Empathy is an emotional and a moral capacity. It's experiencing the feelings of the other person, and it's valuing other people. This insight on empathy has guided our work at Making Caring Common. 
What is your organization's vision for future growth?
We have identified two big areas. First is parenting. Parents are the most powerful influence on a child's life, especially when it comes to moral development. We have to find a way to provide strategies and activities for parents that cultivate in children empathy, gratitude, justice-mindedness and other key moral and emotional capacities. These activities need to be energizing to parents and not another burden. We also have to get far better at reaching a wide range of diverse parents across culture, race and economic background. Parents absorb information in different ways and in different contexts, and we have to understand this terrain better.
What is the second area?
We'll continue our work on reforming college admissions. We're collaborating with the Common App on an exciting project to "revolutionize" the Common App in ways that promote greater equity and that support ethical character.
Rick, is there one core value that's your personal superpower?
Justice. My mother would always kid me that when I was about 10 years old I told her that I wanted to be a General in the War on Poverty. I think I saw how unlevel the playing field is – especially for children.