Character-Inspired Organization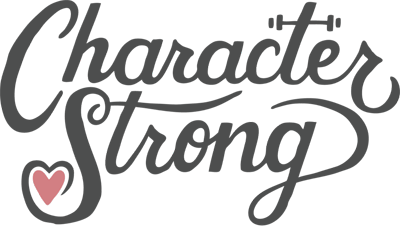 I had the honor to talk with Houston Kraft, co-founder of CharacterStrong.
Dr. Arthur Schwartz, President, Character.org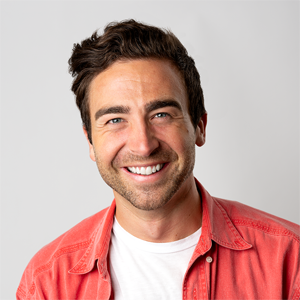 Q: Houston, every organization has its own genesis story. Share with us how CharacterStrong came about.
The story begins when I was in high school in the state of Washington. I attended a summer camp for student leaders organized by our state's school principals association. On the second night of camp I met John Norlin, one of the camp counselors and keynote speakers. He inspired a whole new paradigm for me around what leadership was all about — serving others. I went back to my high school that fall and started a club focused on the consistent practice of kindness. After I graduated and went to college, I made a video about empathy called "Perspectacles" and sent it to John. He asked me to come to his school district and talk to his students. After that first assembly, I spent the next 7 years speaking at schools. 600 schools later, I asked John – this guy who was a hero and mentor to me – to be my partner and help start CharacterStrong.
Wow. I did not know John was your partner. That's amazing.
John was a classroom teacher for 10 years and a district administrator (Program Administrator for the Whole Child) for 5 years. As co-founders of CharacterStrong, we now get to work together every day to build meaningful curriculum and trainings for schools.
Q: Let's imagine one of our readers is just learning about the CharacterStrong. What are the essential components of the program?
Three big things. First, we focus on bringing together SEL and Character intentionally to combine foundational skills with ongoing behavior change/celebration. Second, we have a PreK to 12th grade model that is vertically aligned and a strong focus on making our curriculum relevant to those harder-to-reach middle school and high school students. Third, we really emphasize professional development and ongoing implementation support.
Q: How many schools are you working with this year?
We are active in 3,000 schools and growing! We also host regular trainings for all educators – last year alone we virtually trained over 8,000 educators.
Q: Early on, what was one of your first "shining moments" – a moment when you knew that CharacterStrong was making a difference?
A few years ago I was going through a tough time personally. I was exhausted and navigating the end of some important relationships in my life. The moment occurred when I was at a middle school that I had spoken at before. I walked into the building and saw students wearing custom-made CharacterStrong T-shirts. They were student leaders responsible for leading the CharacterStrong lessons each week. After my talk, a teacher stopped me. She was a social studies teacher and she shared with me that a few years ago she had lost her sense of purpose. She said that she had started using the CharacterStrong curriculum that year and it was the exact vehicle she needed to talk about all the things that made education meaningful to her. She told me that our curriculum helped her build positive relationships with her students and she was reinvigorated and realigned. I will never forget that thank you. It was a key moment in confirming that the message was scaling beyond some stories in an assembly. Purpose grows when shared!
Q: What evidence do you offer that the program is making a difference?
We believe in "practice-based" evidence and being flexible and adaptable is the key to meaningful implementation in education today. We have some awesome evidence from our schools that using our work impacts Attendance, Behavior, and Coursework data in meaningful ways, but my favorite statistic is this: roughly 90% of the schools that use our curriculum renew year after year and continue to work alongside us. A close second: after working with over 50,000 educators, we are proud of our overall live/virtual conference rating: 9.20 out of 10.
Q: Houston, is there something about fostering and cultivating character that you know now that you didn't know before you started CharacterStrong?
Dr. Clayton Cook at the University of Minnesota has a PhD in behavioral and implementation science. The biggest thing I learned from Dr. Cook early in our work was the frustrating truth that there is no evidence to show that anything "sticks" after a single year. This work takes 3-5 years to take hold, which means we need systems and supports to walk through that journey effectively. CharacterStrong thinks through this lens as we build tools and trainings.
Q: How has this insight changed you?
I continue to realize the critical role that purpose plays. If you have a clear purpose, it's easier to be patient for the long game.
Purpose fuels persistence.
Q: What is your vision for future growth, whether it's new programs or new ways to reach more schools?
Three things. First, we are focusing on synchronous and asynchronous professional development, developing ways for educators to learn at their own pace and to learn what is most relevant to them. Second, we are looking at a variety of ways to give students more autonomy when developing their SEL skills. We think it's critical for students to choose what they want to talk about and how they want to engage with the material.
Finally, we're always focusing on "relentless implementation" – making sure we have the right systems in place to help build readiness, buy-in, and sustainable change.
Q: Of the five SEL competencies, which one could be described as your "superpower"?
Relationships skills…which includes the umbrella of communication skills. I love sharing stories and I believe we learn best through the vehicle of story.
Q: Which of the five SEL skills do you need to be intentional about strengthening?
Without a doubt…decision-making. I sometimes lose the balance between what is "urgent" and what is "important." I want to continue to cultivate the discipline necessary to say meaningful "yeses" and even more meaningful "no's."
Q: On the CharacterStrong website, you list a number of core values: patience, kindness, honesty, respect, selflessness, forgiveness, commitment, humility. Which one of these is your signature strength?
Kindness. My first book, Deep Kindness, was obviously about kindness. I know that every school emphasizes kindness, but I believe deeply that we need to rethink the way we talk about kindness in education. Kindness is not easy and it's certainly not free. "Throw Kindness Around Like Confetti" is one of the most damaging phrases we can share with young people. Kindness, or what I call "deep kindness," requires time, energy, humility, discipline, and discomfort.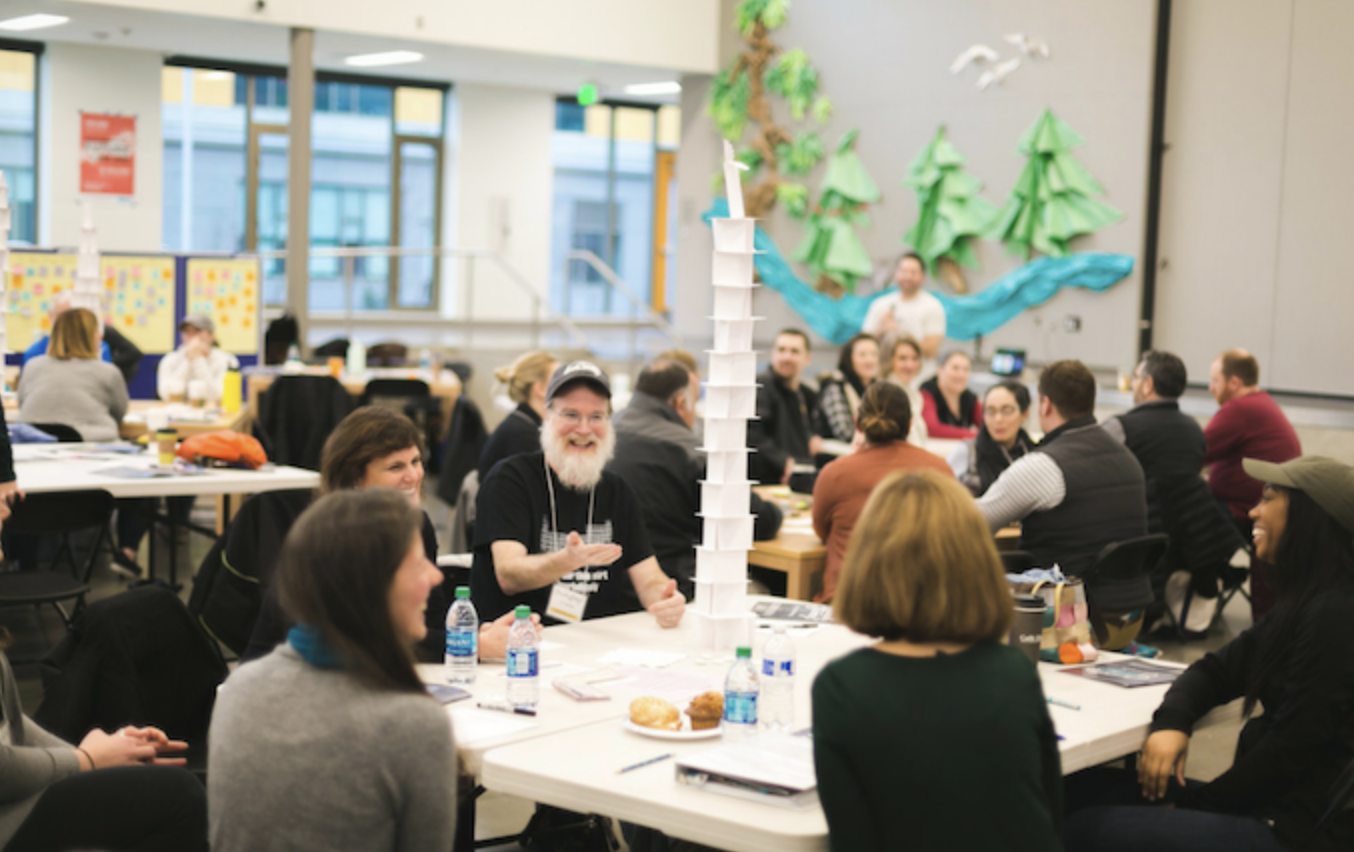 Q: Is there a particular core value or character strength that you are intentional about strengthening?
Patience. Working with school leaders on school culture and climate is hard work. There are lots of "short plays" – speaking events, a single workshop, fundraisers, things like that do make a dent. But I need to constantly remind myself to practice patience because to make a big impact, consistency and dedication and non-immediate results are always part of the story. I need patience because education is the long play.
Q: Houston, I really believe in the benefits of positive self-talk. Is there one expression that you repeat to yourself all the time? If so, why is this expression so important to you?
I have two. When I get frustrated or when things get really chaotic, I keep telling myself "You are exactly where you need to be." The second is "This is worthwhile." I really believe that self-care starts with clarity and depth of purpose.