Character-Inspired Organization
This month I had the honor to talk to Ron Berger, who is responsible for leading EL Education's vision for teaching and learning. Ron has been a part of EL Education since the founding of the organization and he is the author of 8 books on education, including one of my all-time favorites: An Ethic of Excellence: Building a Culture of Craftsmanship.
Dr. Arthur Schwartz, President, Character.org
Every organization has its own genesis story. Share with us how EL Education came to be.
EL was born in 1992 when the Harvard Graduate School of Education and Outward Bound received a federal New American Schools grant to create a "break the mold" model of public education. The idea was that academic learning and character growth should never be separated. We felt, from the very beginning, that students should get smart in order to do good. Students should be able to make a difference in their communities by engaging in signature, long-term projects that connect academic excellence with addressing community problems. Because of our Outward Bound roots, we also felt that learning should be an adventure, an expedition. That's what EL stands for: expeditionary learning. 
Let's imagine that one of our readers is just learning about EL Education. What's your elevator pitch?
We believe there is a genius in every child. EL Education is about finding and cultivating that genius. But it's hard to motivate and engage with students unless they feel they belong and that the staff values every one of them across all differences. That's also EL Education.
Ron, share with our readers a bit about your own professional journey.
I was a classroom teacher in a rural public school for over 25 years. I came to Harvard for graduate work to work with Howard Gardner at just the time that EL was born. I loved how the EL model joined character and academics because it resonated with my own passion and with Howard's vision of "Good Work".
Early on, what was one of your first "shining moments" when you knew EL Education was making a difference?
It was after we had received funding from The Gates Foundation to help create EL high schools in urban communities. The goal was to establish high schools in which every graduate could go to college. I was part of the founding of one of these high schools, the Springfield Renaissance School in Springfield, MA. A shining moment was during their first graduation ceremony when every single student announced where they had been accepted to college. This was a public district school with seven hundred students, most of whom were students of color from families with low income—first generation families celebrating with cheers and tears. I'll never forget that moment. 
Ron, what do you think was the secret sauce?
We had created a "Crew culture" at the school where the students supported and pushed each other. The expectation wasn't just that you as a student were going to go to college but that you were part of Crew in which your responsibility was to make sure all of your crewmates were succeeding in school and life, and all your crewmates had the option of college.
What is EL's vision for future growth?
We have partnerships with about 150 schools, and our model had been to engage in a full-scale transformation of public schools — one school at a time. About ten years ago we expanded that to also support whole school districts using resources we created in collaboration with our school partners, and leading professional development district-wide. Our website has free online resources, such as our nationally-acclaimed K-8 ELA Curriculum that focuses on character and social justice—currently being used by almost half a million students across the country. We are now creating a Crew Curriculum as a next step.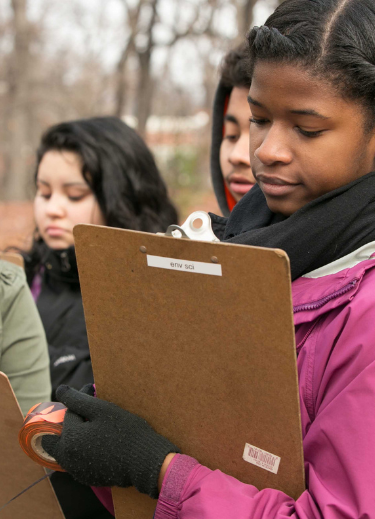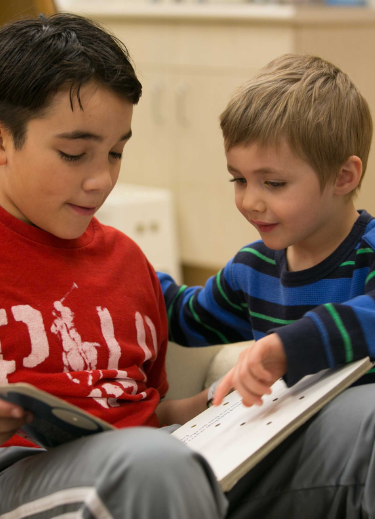 Tell me more about your Crew meetings.
The term "Crew" comes from Kurt Hahn, the founder of Outward Bound. His quote "We are crew, not passengers, strengthened by acts of consequential service to others" inspired our EL Education motto "We are Crew." The structure of daily Crew meetings is designed to support everyone's learning and growth in character and academics. Individual success is not enough. 
Is there something about character development that you know now that you didn't know before getting involved in EL Education?
Two things. I've come to understand that character is not just ethical or moral character, that civic character and performance character can be joined to ethical character. We need to develop habits and skills in all dimensions. Second, I've learned that all students need to feel that they belong in order to succeed. Not only belong, but that they have a voice and are valued. They need to feel 'I can be my full and best self' at school.
Ron, is there one core value that's your personal superpower?
 I think I have two. The first is that I truly believe that all students can do great things. My superpower is finding ways for students to do something surprisingly great—so great that they never feel like the same person again. I believe all of us can do things we are proud of and that transform us. 
What's your second superpower?
Compassion. I love teachers and kids and the difference they can make in the world.