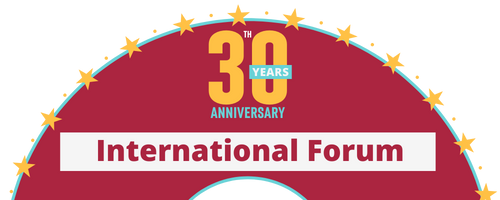 Washington D.C.
November 6-7, 2023
Preconference – Saturday, November 4
Attendees will explore each of Character.org's
11 Principles
via "hands-on" activities, a wide range of school-based examples, and begin your "next steps" plan for improvement in your character initiative.
Tamra Nast is Character.org's Director of Training and Coaching. Her background as a teacher, school counselor, parent, and character coordinator provides a wealth of experience as she supports educators in embedding core values, service learning, intrinsic motivation, and character development in schools and districts worldwide.
Preconference – Sunday, November 5
Veteran and new Schools of Character evaluators, join us for this quick instructional training.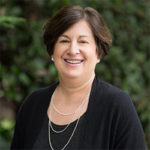 Lori Soifer directs Character.org's Schools of Character program. She is a past President of the Birmingham Public Schools Board of Education (Michigan) and current board member of BirminghamNEXT, a non-profit organization enriching the lives of the 50+ population in her community.
International Summit: A Carousel of Character
Be a part of an incredible international session that will explore the far-reaching, worldwide impact of Character.org and the Schools of Character program. This highly-interactive session has been designed for you to connect with and learn from passionate educators and researchers from across the globe.
During the session you will have the opportunity to share one practice or approach from your school's character initiative that's meaningful to you. Don't miss out on this enriching, inspiring opportunity to learn about new character development strategies from different corners of the world. Together, let's build a culture of character that transcends borders and creates a brighter future for all.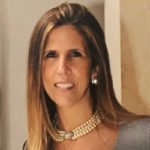 Lili Borrero is the Senior Consultant for Global Outreach at Character.org. She is an 11 Principles trainer and international evaluator for Schools of Character. Borrero translated the 11 Principles into Spanish and is the Director of Learning Programs at Colegio Nueva Granada in Colombia, the first recognized School of Character in South America.
Tamra Nast is Character.org's Director of Training and Coaching. Her background as a teacher, school counselor, parent, and character coordinator provides a wealth of experience as she supports educators in embedding core values, service learning, intrinsic motivation, and character development in schools and districts worldwide.
Schools of Character Summit
Representatives from the 2023 class of National Schools of Character, join us for celebration, outreach training, and official photos during this time.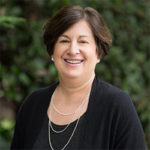 Lori Soifer directs Character.org's Schools of Character program. She is a past President of the Birmingham Public Schools Board of Education (Michigan) and current board member of BirminghamNEXT, a non-profit organization enriching the lives of the 50+ population in her community.
Registration, Welcome Reception, Exhibits
Day 1 – Monday, November 6
Registration, Breakfast, Exhibits 
Keynote: Character – The Science-Backed Solution to Our Mental Health Crisis
Tools and Strategies to Improve Well-Being
Our young people are experiencing a mental health crisis due to a variety of factors. In her keynote, renowned psychologist Dr. Michele Borba will share the science-based tools and strategies educators and families can use to equip young people with the resiliency and character strengths that all of us need during the inevitable storms of life.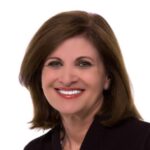 Dr. Michele Borba is an internationally renowned educational psychologist, award-winning author and Today show contributor who has spoken to over one million participants on five continents about child development issues. She blends 40 years of teaching and consulting experience with the latest science, giving realistic advice to parents, educators, and child advocates about strengthening children's resilience, social-emotional intelligence and character, and reducing peer cruelty.
Breakout Sessions (subject to change)
Just Look Up: 5 Life-Saving Phrases Every Human Needs to Hear
Combining humor, authenticity, heart, and soul, international speaker Joe Beckman shares five specific phrases he believes all humans need to hear…especially today. The result is a refreshing, authentic, and down-to-earth approach to finding self-worth (Love YOU), resilience (Push Through), confidence (Fail On), joy (Yeah Toast!), and maybe most importantly, human connection (Just Look Up).
Joe Beckman is co-founder of TILL360 Consulting, and his mission is to reclaim human connection in school communities throughout the world. Beckman has shared his infectious energy, human, and passion in over 2,500 schools and has positively impacted over 2 million people. He authored the 2020 book Just Look Up, is a proud husband and a proud father of three.
Character through Adversity: Teaching and Learning 9/11
We all know that true character shines through in times of adversity. Use the example of 9/11, now a National Day of Service and Remembrance, as an opportunity to teach students how they can respond with character in times of difficulty. Learn how to help your students develop their own skills in responding to difficult events in their own lives through the example of recent history.
Anne Walker is the Chief Program and Curriculum Officer for Global Game Changers. She has written lesson plans and successful private and federal grants; presented at local, statewide, and national education conferences; and trained hundreds of educators on GGC's Student Empowerment Program's innovative curriculum.
Heather French Henry serves as the Strategic Outreach Director for Global Game Changers. Named Miss America 2000, she has used her platform and career in government at the local, state, and national levels for over 23 years to advocate for veterans, including serving as the Commissioner of the Kentucky Department of Veterans Affairs.
Data-Driven Character Initiatives
Academic data is used to drive instruction, but what data is used to guide character initiatives? In this session, presenters will share examples of data you can collect to help determine and evaluate your core values and ways to assess the impact of your character initiatives. Learn about artifacts used to assess climate and culture, discuss how to identify character goals, and explore how to create an effective action plan.
Pauline Roberts is currently serving as the state coordinator for Character.org in Michigan. She was born and raised in Liverpool, England but has lived and worked in Michigan for the last twenty years as a math and science teacher, Instructional Specialist, and passionate advocate for social-emotional and character development.
Mandy Pantuso is a special education teacher who works with students in grades 3-8 at Birmingham Covington School (BCS) in Michigan. She has been teaching students with disabilities for 17 years. Pantuso is also a Character.org School of Character evaluator.
Cultivating Resilience and Character in Children
Character matters. It influences our choices and our actions. Ideally, the building blocks of character are formed at home under the guidance of parents, along with caring adults in the community. In this workshop, participants will learn a 5-point model on parenting strategies that guide children to develop the resilience and self-discipline they need to navigate the world with good character and grace.
Carol Muleta is a parenting strategist, speaker, and author. She created The Parenting 411, a portal where she engages parents and awakens the joy in their journey with her fresh approach to addressing challenging behavior, building strong family connections, and fostering children's success in school and in life.
Beyond the Posters: A Restorative Approach to Discipline
Character education is often viewed as a positive aspect of schools while discipline is viewed as a negative function of schools, however school behavioral expectations and discipline policies are an integral aspect of a school's wider approach to character education. Therefore, schools can no longer afford to preach the values of compassion and caring while simultaneously taking a zero-tolerance approach to student discipline. This workshop will analyze how a restorative approach to discipline issues could better align to the values embedded inside of character programs.
Dr. William Pulgarin has 20 years of experience in public, private, and charter schools. Prior to becoming the middle school principal in an international school, he was an assistant principal of instruction in a nationally ranked high school in Los Angeles, California. Pulgarin's research focus is on the efficacy of character education programs.
Developing Student Leadership in Elementary
Join this session to learn how to cultivate future leaders through peer mentoring and service learning. Presenters will share an overview of their school's peer leadership program and survey data they collected by elevating student voice. Learn about many student-led programs including service-learning projects that leaders can emulate in your own schools, and discuss the use of social media to promote these programs. 
Debra Minieri is a school psychologist and school counselor with 23 years of experience in the field of education. She has been a member of the staff at Lakeview Elementary School since 2004, beginning her tenure as a member of the CST team then turning her attention to school counseling. Minieri worked for 10 years in the mental health field before turning to education.
Maribeth Hall is a school counselor and Licensed Associate Counselor (LAC) in her sixth year at Lakeview Elementary School. She worked in the financial sector for many years before returning to school to pursue a career in school counseling. Hall develops new and creative programs to address the changing needs of students, staff, and families at Lakeview.
Winning in Sports: Defining Victory through the Lens of Character
Bringing together high-level coaches, former athletes, leaders, executives, and school administrators, CITRS will host an engaging discussion on the many opportunities to develop character in and through sports. Topics will include parent engagement, analyzing our motives, defining winning through the lens of character, and developing integrity and sportsmanship. This session will draw upon years of experience in the field and include content from CITRS' recently published "Character Playbook."
Gene Miller is the President and Co-Founder of CITRS. A 1979 graduate and men's tennis captain at the U.S. Naval Academy, he became an F14 fighter pilot and embarked on an extensive college coaching career that included positions at Navy, SMU, St. Joseph's University, and the University of Pennsylvania.
Brendan Petersen is the Chief Academic Officer at CITRS. A former college basketball player, he is a certified K-12 social studies teacher and serves as the Pennsylvania State Coordinator for the National Schools of Character initiative.
Dr. Robert Fisicaro serves as the Superintendent of Schools in Haddon Township, NJ, a K-12 public school district just outside Philadelphia. He led his former district (Mantua Public Schools) to be one of only five districts in the country to be named a National District of Character. Fisicaro currently serves on the Board of Directors for Character.org and is a member of the South Jersey Basketball Hall of Fame.
Clay Hamlin is the CEO and co-founder of CITRS, which focuses on character development in schools. When Hamlin attended the University of Pennsylvania, Wharton Business School he captained the men's tennis team and received the Class of 1915 Award for Penn's Ideal Scholar/Athlete in his 1967 graduating class. Fifteen years ago, he was inducted into Penn's Tennis Hall of Fame, and, in 2019, into Penn's Athletic Hall of Fame.
Nichelle Davis Ahmaddiya is the COO of CITRS. She has worked with school leaders to identify and resolve complex issues and integrate strategies aligned with the organization's mission and values. Ahmaddiya's areas of expertise include problem resolution, stakeholder management, education workshops, human resource development, grant writing, and program development.
Schoolwide Character Education: Moving Beyond the Program
This presentation provides background information on two Schools of Character built with a foundational focus on SEL. By sharing these schools' successful research and process as well as developed products, attendees will walk away with access to proven resources and strategies that promote a school culture of character, citizenship, and the skills to navigate the social-emotional challenges in the world. Participants will also share in small group discussions about their context/best practices, and then offer those ideas to their peers. 
Karen Barker has been an elementary principal for 13 years. Prior to serving in a leadership role, she taught at the elementary, middle, and high school levels. Barker had the opportunity to plan and open a new school in the Seattle area with a foundational focus on social-emotional learning, earning State School of Character recognition in 2022. 
Kim Bilanko has been a teacher, literacy coach, and administrator at the elementary and secondary levels for 23 years. She planned and built a school with a foundational focus on service learning in the Seattle area, earning National School of Character recognition in 2022.
Character Education Outdoors: A History of Outward Bound
During World War I, Kurt Hahn developed his educational philosophy which he then turned into a curriculum. He subsequently started at least four youth development organizations that have blossomed across the globe. This session summarizes his philosophy, its development, and the organizations that he inspired. The second half of the session will examine the way his philosophy is now operationalized at Philadelphia Outward Bound School and beyond.
Pete Allison is an associate Professor and Director of the Kurt Hahn Consortium for Values and Experiential Learning at Penn State University. His main interests are in outdoor learning and character education and development of practical wisdom. Allison is a fellow at the Rock Ethics Institute, Royal Geographical Society, Explorers Club of NY, British Exploring Society, and Young Explorers Trust.
Jim Sibthorp is a professor in the Department of Park, Recreation, and Tourism at the University of Utah. His research focuses on youth in recreation settings, including outdoor expeditions, summer programs, and camps. Dr. Sibthorp's lab group works to inform practice problems through research evidence.
Katie Nelson serves as the Director of Safety and Delivery at the Philadelphia Outward Bound School. In this role, she oversees all aspects of program safety and staff training and development, for which she relies on her 15 years of experience with Outward Bound, serving as a course director and staff trainer.
Kim Glodek is an experiential educator with over 25 years of experience working with the School District of Philadelphia and youth-serving organizations throughout Philadelphia. She serves as the Director of Education and Partnerships at the Philadelphia Outward Bound School where she oversees the team that engages school, community-based, youth serving, professional and educational partners in experiential and progression focused programming.
Character Development through Play
While fostering character development in school settings is a desirable goal in early childhood, it is also a complex, multi-dimensional team effort. Fostering character-building behaviors is essential, but it is not always clear how this can be done in an early childhood setting in inclusive and culturally responsive ways. Play gives children the freedom to both succeed and fail at new roles and ideas. Join this session to learn how the value of play can be leveraged to practice character-building skills.
Smita Mathur is a professor at James Madison University where she teaches a course on character development to pre-service teachers of elementary-aged children. She is the past president of The Association for the Study of Play and a member of the International Play Association. Mathur is also the editor of Play Policy and Practice Connections, an online international journal associated with the Play Interest Group of NAEYC.
Engaging a Nation to Live and Lead with Honor
As part of the National Medal of Honor Museum being constructed, the Center for Character Excellence is on a mission to inspire, equip, and connect students and their adult champions to live the Medal of Honor values. Our programming draws from the values of humanity to strengthen integrity, courage, commitment, sacrifice, citizenship, and patriotism. Come learn about our priority projects, and help us to understand how our organization can best support other programs and schools.
Ellyn Metcalf is the Center for Character Excellence Director for the Medal of Honor Institute. With a distinguished background in education, leadership development, and military service, she has demonstrated an unwavering and lifelong commitment to empowering students of all ages to become leaders of character.
Breakout Sessions (subject to change)
The Choosing Love Mindset: Thriving, Not Just Surviving
This session provides practices and implementation ideas for the Choose Love principles that will empower you to thrive physically, mentally, and emotionally. Participants will discover the importance of essential life skills taught through the Movement's no cost, comprehensive, lifespan, next generation Character Social Emotional Development programs. These programs, for all ages, teach individuals how to "choose love" in any circumstance and how to thoughtfully respond with love in all situations,
circumstances, and interactions.
Scarlett Lewis founded the nonprofit Choose Love Movement after her son was killed in the Sandy Hook tragedy. She created Choose Love for Schools and other solutions that empower educators and students to use the Choose Love Formula in any situation. Choose Love's programming has been accessed in
over 10,500 schools in all 50 states and over 120 countries.
Building Character Bridges
Enabling children to develop a strong sense of character is serious business and can involve a bevy of practices. This session will tell the globe-spanning story of character education from a small Montessori school in rural Wisconsin to City Montessori School in India. Presenters will share their implementation of Character.org's 11 Principles and how they have built meaningful bridges via the Virtues Project, circle work, and service-learning.
Nate Wells is the Principal at River Falls Public Montessori Elementary and has been there for the last 14 years. He is also the 4K district administrator and district leader of equity, inclusivity, and diversity. Previously, Wells worked as a classroom teacher in traditional and dual-language schools.
Karen Swanson is the school counselor at River Falls Public Montessori Elementary. Before that, she spent 10 years at an inner-city elementary school in Milwaukee. Swanson serves as the consulting counselor for UWRF's school counseling program and is an active member of the Wisconsin School Counseling Association.
Effective Character Initiatives Begin an Assessment Cycle: Practice, Measure, Align, Practice
Character.org's 11 Principles require schools to regularly evaluate their character development programs. Surveys are a great way to measure the school climate including safety, bullying, the stakeholders' relationships, and the effectiveness of core values. Based on the responses, school campuses can pull reports. School committees then review the data to reaffirm, update, or revise the interventions and core values as needed for the upcoming academic year.
Zekeriya Yuksel works for the School of Science and Technology as the Senior Director of Audit. He has 30 years of educational experience, including more than 25 years of administrator experience.
Katie Sheehan has 14 years of experience as a Texas educator. She currently serves as Assistant Principal, Dean of Academics for SST Corpus Christi College Prep High School. 
Dr. Guray Taysever has 28 years of experience in education ranging from Biology teacher to school principal. His leadership style is based on building a strong community by focusing on student achievement and well-being.
Ashton Sigler is proud to have served students at the School of Science and Technology since 2013. She currently serves as a Testing and Federal Programs Coordinator.
Structured Mentoring: Building Character, Community, and Identity
This breakout session explores how structured mentoring, which is curriculum-centered intergenerational relationships, cultivates strong character, community, and identity through voice and choice strategies, service, and intrinsic motivation. Structured mentoring creates a nonjudgmental, safe space which allows participants to safely explore their identity and beliefs, while also supporting them to reflect upon how their character is influenced by their identity and community. Learn how achievement can become growth-focused with the main emphasis on self-actualization and meaningful relationships.
John D'Agostini has been mentoring youth for twenty years. He has successfully mentored a wide spectrum of youth, ranging from juvenile offenders to professional athletes. D'Agostini has a background in curriculum design and also published a bestselling, award-winning book called Aimless: A Journey to Constructive Masculinity which offers a constructive male identity and examines how mentoring can be a viable, scalable solution to the masculinity crisis.
Improving Staff Morale and Retention through the ABCs of Character Education
Schools nationwide are experiencing a teacher shortage and a decline in staff morale. While there are factors outside your control, there are still many things that a school leader can do to contribute to teacher satisfaction and retention! This interactive session will show you the evidence behind how building a sense of Autonomy, Belonging, and Competence for the adults in your building could be the key, as well as equip you with low-burden, high-impact tools for success.
Nicole Diehl is the State School of Character Coordinator in Missouri, where she is the Director of Programming for CharacterPlus. She provides resources and training on creating caring, high-achieving school environments where young people are inspired to become engaged citizens.
Debbie Brandt twice led her staff through the process of becoming a State and National School of Character during her 20+ years as a school administrator. She has been a School of Character evaluator for over a decade, has presented multiple workshops on character education, and is a university instructor and supervisor of student teachers. Brandt serves as a Senior Facilitator at CharacterPlus.
PRIMED for Character Education: Six Design Principles for Effective School Improvement
For character education to work, it needs to be both comprehensive and designed according to research evidence about what works in schools. PRIMED is based on 25 years of reviewing the research on effective implementation strategies and programs and distills it into six essential design principles. In this session, participants learn about PRIMED's history, an overview of the six design principles along with examples of evidence-based practices for each.
Dr. Melinda Bier is the Co-Director of the Center for Character and Citizenship at the UM-St. Louis. A former high school teacher, foundation program director, and Assistant Director of a technology and education institute, she is the author of over 35 scholarly articles and chapters and author of the Youth Empowerment in Action secondary school curriculum. Bier is an expert in citizenship and character education.
Dr. Amy Johnston spent 33 years in education. She taught high school, served as a middle school counselor, and spent 17 years in administration. Johnston spent a year in UM-St. Louis's LACE program, and in 2008 her school was named a National School of Character. She has spoken at character education conferences throughout the country and with school leaders in China and Dubai.
Coaching for Character: How Sports Can Be Used to Develop Elite Young People
In this interactive and engaging presentation, Coach Lawrence will be joined by a few of his current and former players as he outlines some insights from three decades of high school and college coaching experience. Presenters will share best practices and practical strategies for using the sports arena as a forum to teach and develop character as well as the players' perspective on the positive effects of athletics and intentional coaching.
Kevin Lawrence is a recognized thought leader, published author, nationally acknowledged speaker, and state championship and award-winning coach and official. He is a 32-year veteran of civic, corporate, and government leadership who is now combining his three decades of experience with his own proprietary leadership models and focusing on growing intentional self-leaders across the globe.
Building a Culture of Character in a Rural School District
In this session, participants will hear the story of a school system that identified character as a priority and the steps they took to build a culture of character across the district. It all began with a new strategic plan and a dedication to impact the lives of students, community, and the world. This session will guide participants to identify actionable next steps to build character in their classroom, school, district, or community.
Dr. Natalie Bendall is currently the District Curriculum Coordinator for Russellville City Schools in rural North Alabama. She has experience as a career and technical education director, high school administrator, middle school administrator, elementary school administrator, and an elementary school teacher. Bendall's passion is instilling character into public education, and she continues to work toward her mission of seeing character taught in every classroom.
Embedding SECD into Preschool through Metacognition
Imagine developing your preschoolers' academic performance, SEL competencies and character simultaneously, with just one practical strategy. By sprinkling on a derivative of evidence-based SECD pedagogy onto your already existing curricula and routines, teachers can finally develop preschoolers' SEL competencies and character without the need for additional time. Come watch adorable videos of metacognitive preschoolers, demonstrating self-regulation, empathy, respect, and honesty without the need for new additional curricula.
Richard Cohen is the assistant superintendent of the Metuchen School District, principal of Moss School, and serves as faculty at Rutgers University. He is also coauthor of The Metacognitive Student, which won Best Indie Book in Education (Forewords Reviews 2021 Gold Award and IPPY Awards 2022 Gold Medal).
Katie Upshaw has been teaching eight years as a preschool special education teacher at Moss Elementary School in Metuchen, NJ. She is a mentor teacher for many new preschool and special education teachers for the district and is a co-author of the book The Metacognitive Preschooler.
Michele Herold is an Integrated Preschool teacher at Moss Elementary School in Metuchen, NJ. She has been a teacher for 8 years. Herold is a proud wife, mom, and co-author of the book The Metacognitive Preschooler.
All In: Comprehensively Aligning Your Character Initiative with School Culture
We want our staff, students, and families to be all in for our character initiative vision and united as a community in the pursuit of a flourishing life. Yet too often, our efforts at instilling this sense of shared purpose lack the intentionality required to ensure coherence. In this session, learn and discuss five concrete strategies for aligning your vision through every aspect of your school culture and program.
Kelsey LaVigne is founder of Figment Solutions, a school culture consultancy, founder and former Chief of Schools at Brilla Schools network in the Bronx, and author of All In: An Educator's Manual for Winning Hearts, Minds, and High Performance by Intentionally Leading School Culture.
All Roads Lead to Culture
The journey to building a positive, cohesive school culture involves many roads – sometimes straight and smooth, sometimes curvy and bumpy. Join us for this session to hear about our journey at Vestavia Hills West Elementary. You will learn strategies, based on Character.org's 11 Principles, to build connections with staff and students. These presenters will share many practical tips and potential roadblocks to avoid. Walk away with some time for reflection and mapping out a journey for your school.
Susan McCall serves as the Assistant Principal at Vestavia Hills Elementary West. She participated in the Hope Academy and led the West staff in evaluating the school's approach to character education. This process culminated with West earning National School of Character status in 2021. McCall also serves as a Hope Fellow for the Hope Institute.
Carri Haywood has served in special education for over a decade, including the past six years at Vestavia Hills Elementary West. She helped create a co-taught class in which students with an Individualized Education Plan spent 100% of their day in the general education setting. The teachers focused on creating a class culture of respect and empathy among students with a variety of needs.
Dawn Norris serves as the full-time school counselor at Vestavia Hills Elementary West. She created the Connect-5 program to intentionally connect children with adults. Norris and her co-counselor created a 192-lesson character education program based on the school's core values. 
Sarah Woodroof is a general ed teacher at Vestavia Hills Elementary School West. This is her eighth year of teaching and fifth in Vestavia. Woodroof loves creating a positive class culture where all students feel welcomed, loved, inspired, and celebrated.
Breakout Sessions (subject to change)
Using Core Values to Address Race, Ethnic, and Cultural Gaps in School Climate
Any difficulty addressing cultural differences in your building? Any problems connecting with diverse backgrounds? Does your data show misalignments within your populations? If so, what is your plan to help navigate these issues? These questions, and more, will be addressed during this session that gives educators tips and strategies to address race, ethnic, and cultural gaps among students and staff. Participants will leave with a blueprint for leading difficult conversations and move forward together.
Dr. Antonio Cooper, Jr. has served as a behavior specialist, elementary school teacher, dean of students, assistant principal, principal, coordinator of student services, director of curriculum and instruction, consultant, motivational speaker, adjunct professor, and author. Throughout his career, Cooper has heralded the mission of helping young people become the best version of themselves and encouraging them to go out and achieve whatever they set their minds to.
Does Character Rival IQ and Socioeconomic Status in Student Performance?
Join us to hear highlights from a panel of educators engaged in a twenty-year school experiment to purposefully embed character development in daily routines with honor as its mainstay. What is the outcome of a classroom with honor? Students thrive socially and emotionally; teachers see a clear pathway to academic engagement and positive learning gains as character rivals IQ and socioeconomic status in student performance.
Vicki Vaughn is the Founder/CEO of Honorable Character, Inc. and a 30-year veteran K-12 school administrator from Fort Worth, Texas. She was recognized in 2010 as a National Distinguished Principal (NDP) by the National Association of Elementary School Principals (NAESP).
Nancy Berman was a 4th and 5th-grade teacher for 20 years and an administrator for nine. She has used Honorable Character for 26 years, both in the classroom and as a trainer across campuses in the US and abroad. Berman is passionate about equipping teachers with Honorable Character, an effective tool for character formation and classroom discipline.
Patrizia Palomino was a classroom teacher for almost three decades. Though her favorite was always fifth grade, she taught in various levels from 1st to 10th grades in Costa Rica, Texas, and California. Palomino used Honorable Character in the classroom for 23 years. She lives in Colorado, where she is an editorial manager for instructional materials.
The Character-Focused Approach: A Framework to Catalyze Healthy Environments
The Character Core project at WGU has developed a professional learning program for schools and a comprehensive Character-Focused Approach Framework to guide the intentional integration of character content and initiatives in K-12 and higher education. Our mission, to catalyze healthy learning and working environments and thriving communities, is supported by a skills and competency-based approach to character development. Join this session to learn more and gain practical tools and resources for implementing a character focused approach.
Dr. Mary Lombardo-Graves serves as the Senior Program Designer for WGU's Character Core Project. She earned her Master's in Educational Leadership from Concordia University, a Doctorate in Curriculum Leadership from Northern Illinois University, and is pursuing a Masters in Character Education. 
Dr. Carrie A. Pottinger serves as a Project Manager for WGU's Character Core Project. She earned her Master's at the University of Arizona in Elementary Education and her Doctorate at Capella University in Professional Studies. 
Amelia Azul Elgas is the Learning Experience Designer and Online Community Engagement Specialist for the Character Core Project at WGU. She earned a Master's in Education and Multiple Subject Credential from UC Berkeley and a Bachelors in Humanities/Community Development from New College of California.
Involving Parents and Community Members in Character Education Planning
Join this session, and learn strategies and best practices to activate shareholder participation in the character education planning process. From committee work to getting as many parents' points of view as possible, we will highlight how we work to include and inform parents and community members within our character education initiatives.
Dr. Ashley Deckelman is the Assistant Principal at Oak Brook Elementary School. Throughout the course of her career, she has taught multiple grades at the elementary level, worked in staff development as a Technology Integration Specialist, and has served as assistant principal since the 2018 school year.
Nicole Diehl is the State School of Character Coordinator in Missouri, where she is the Director of Programming for CharacterPlus. She provides resources and training on creating caring, high-achieving school environments where young people are inspired to become engaged citizens. 
Dr. Chris Shirley is the Principal at Oak Brook Elementary School. During his career, Shirley has taught 5th and 6th grade, served as an assistant principal and has been the principal at his current school since 2006. He also teaches part time at Maryville University and has been a mentor to aspiring character leaders.
Connecting the Dots of Service-Learning: Curriculum, Values, and Community Partners
Service-learning can be a daunting task, but it is one of the most powerful instructional strategies Schools of Character utilize. In this session, presenters will provide the tools and procedures of how to curate grade level, and even schoolwide service-learning projects. Participants will be able to make connections between academics, core values, and the process of moral and ethical action students (and adults) experience with meaningful service-learning. 
Kristen Penta has worked in community mental health and school social work for the last 19 years. She focuses on trauma impact, strengths-based approach to care, and teaching the whole child. Penta's last 12 years of practice and professional development facilitation has focused on integration of SEL and character values.
Rob Riddell has been an educator at Tracey Magnet for the past 26 years. Currently the Library Media Specialist, he integrates their core values through media and project-based learning. Riddell is a core member of Tracey's character education committee since 2018, when the school earned Connecticut's first ever National School of Character designation.
Dr. Kevin Downing began his social work career 10 years ago working with members impacted by diverse mental health symptoms and currently works in education. He holds the belief that it's essential for educators to educate the whole child by supporting students' moral, civic and performance virtues through the lens of character.
Leading a National School of Character through Change
Join these veteran educators as they share the keys to leading a National School of Character through the lens of the change process. Presenters will share the results of their research and experiences of principals who have led National Schools of Character at the elementary and middle school level. Attendees will walk away with a clearer understanding of what works and what doesn't based on practitioner research.
Dr. Mark Chapin has served as the principal at Meyer Middle School for 14 years. In 2016, Meyer Middle School was recognized as a National School of Character. He serves as a character education coach through the LACCS (Leadership Advancing Character and Culture in Schools) program at Alverno College and also serves on the Wisconsin Character Education Partnership's Advisory Committee.
Dr. Colin Jacobs is the Human Resources Director of the Pewaukee School District. Prior to that role, he was an elementary school principal and provided collaborative leadership for a National District of Character. Jacobs has been trained through LACCS and the 11 Principles of Character Education training. He is also an adjunct professor at Alverno College in the School of Education's Master's Degree Program.
What to Do After Selecting Your Core Values
When you embark on building a campus that values character development, your first stop is to identify and create core values. After securing these shared core values the real work begins. How will you share these values with your stakeholders? In this session, you will learn how Woodridge Elementary integrated their core values into who they are and what they do on a daily basis. This team created a common language to teach, model, and embody BE THE WE and SPARKS. These lively presenters will provide examples, lessons learned, and encouragement to move your core values to the next level.
Maria Gonzales is a school counselor at Woodridge Elementary in Alamo Heights ISD where she has served 18 of her 23 years as an educator. She had the privilege, in 2022, to participate and serve on the planning committee for the Texas Character Education Week. Gonzales was a member of the initial character committee which, in 2020, worked to help name Woodridge Elementary a State and National School of Character.
Christa Stephens is a school counselor and has been an educator for 27 years. She has been fortunate to work and serve at the same school for the last 20 years. Stephens worked with talented team that helped Woodridge Elementary be named a State and National School of Character in 2020.
Assessing School Culture: How to Track Effectiveness
Nearly every school asks two questions when implementing a character education program. First, how do we know where to focus our efforts? Second, how do we know it's working? In this session, participants will learn how to use assessments to identify strengths and weaknesses of their school culture, the depth of their implementation, and track the effectiveness of their character education program on school climate and culture over time.
Scott Raecker serves as Executive Director of The Robert D. and Billie Ray Center at Drake University with a mission to improve civility through character development and ethical leadership. The Ray Center reaches over 8 million youth as the global home for CHARACTER COUNTS! Raecker has received numerous recognitions and honors throughout his career including the prestigious Sanford N. McDonnell Award for Lifetime Achievement in Character Education in 2018.
Jason Lamping is the Director of CHARACTER COUNTS! Business Development at The Robert D. and Billie Ray Center. He is passionate about personnel development, ethical leadership, and creating a positive culture in the workplace and schools. Lamping helps schools identify resources, assessments, and professional development opportunities to impact school culture.
How to Place Belonging at the Center of Teaching and Learning
This interactive session shares aspects with The Belonging Project, an initiative at the Center for the Collaborative Classroom, that focuses on elevating the ways schools weave a focus on belonging directly into the fabric of academic instruction. The presenters use practical lesson experiences to highlight how fostering belonging deepens teachers' practice, impacts prosocial student development, and is a cornerstone of student engagement.
Peter Brunn is currently Vice President of Organizational Learning at Collaborative Classroom. His writing can be found in the Journal of Character Education, The Handbook of Moral and Character Education, and Language Magazine. Brunn is also the author of The Lesson Planning Handbook: Essential Strategies That Inspire Student Thinking and Learning.
Breakout Sessions (subject to change)
Practical Kindness: Low-Burden Strategies to Increase Prosocial Behaviors
Presented by former Character.org keynote speaker and author of Deep Kindness, Houston Kraft will lead you through a series of practical exercises designed to increase empathy and create more consistent compassion that you can take back into any classroom or staff meeting. Leave with research-backed activity ideas and easy-to-implement educator tools to support your staff development.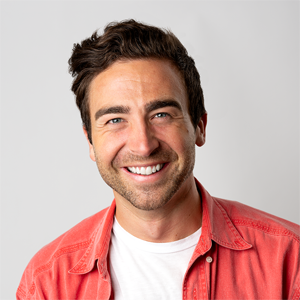 Houston Kraft has spoken at over 600 schools or events internationally. In 2016, he co-founded CharacterStrong that currently serves 8500 schools across 50 states and 36 countries. In 2019, Kraft's face was featured on Lays BBQ chip bags as someone who helps "spread smiles." In 2020, his first book, Deep Kindness was published by Simon & Schuster.

Raising Respectful Children in a Disrespectful World
In this workshop, parents will find practical advice that will equip them in the most important endeavor of their life—to raise character-filled children who will affect the world for good rather than become infected by it. This highly interactive workshop is grounded in Character.org's 11 Principles and will give the answer to the question everyone is asking: How can I raise children with character who will be able to withstand the onslaught of our (often) corrupt culture?
Jill Rigby Garner is the founder of Manners of the Heart, working to reawaken respect in our society. She is an encouraging speaker, award-winning author, and creator of HeartEd. After 25 years of interdisciplinary work with schools and families, Garner is the subject matter expert in Heart Education and a 2023 Champion for Character: Parents and Families.
Virtues: The Key to Scaling Transformation and Well-being
Join us for a highly engaging workshop where you will experience how the largest school in the world, India's City Montessori School, infuses character into every fiber of their community, bringing out the best in their students, staff, and families. You will experience firsthand the healing power of a virtues well-being connection circle and leave inspired with a library full of free resources.
Dara Feldman is a passionate educator, author, coach, and consultant. She was honored as Disney's 2005 Outstanding Elementary Teacher of the Year and Maryland's 2015 Mother of the Year. As co-founder of VirtuesMatter.org and a Virtues Project Master Facilitator, Feldman facilitates meaningful experiences around the world.
Aditi Sharma has been an educator, administrator, and is presently the Principal of City Montessori School, Chowk campus. She has 32 years of experience as an educator and has served as a principal in two other campuses of CMS. Sharma is a proud recipient of awards like the Best Headmistress and listed among the top 100 Best Principals for 2022 by Universal Mentor's Association.
Samvida Adhikari has grown from an energetic preschool teacher to the Principal of CMS Aliganj Campus II, Lucknow, India. She has 13 years of experience as an educator and is committed to nurturing her students as strong, empathetic global citizens. Adhikari is an honored recipient of accreditation for "Instructional Leadership," as an "Agent of Change" for literacy and for paper presentations on "The 21st Century Learner."
11 Principles Revision
Come learn about the most recent updates to The 11 Principles Framework for Schools. You'll learn about the 11 Principles while we highlight the updates and will answer any questions you might have regarding the changes.
Tamra Nast is Character.org's Director of Training and Coaching. Her background as a teacher, school counselor, parent, and character coordinator provides a wealth of experience as she supports educators in embedding core values, service learning, intrinsic motivation, and character development in schools and districts worldwide.
Lori Soifer directs Character.org's Schools of Character program. She is a past President of the Birmingham Public Schools Board of Education (Michigan) and current board member of BirminghamNEXT, a non-profit organization enriching the lives of the 50+ population in her community.
Passing the Baton: Letting Students Lead
Students involved in school activities are the most influential students in your building. Their influence on their peers plays a major role in establishing school culture. By creating opportunities to develop and hone leadership through school activities, coaches and club advisors can help students cultivate character and promote a nurturing school atmosphere. In this session, learn some authentic, hands-on activities that have been effective for a longtime coach and club advisor.
Mark Horbinski served as an educator for 28 years in multiple roles including teacher, coach, advisor, technology director, assistant principal, and athletic director. He's a champion of character education whose efforts have been recognized by Character.org at the state and national levels. Upon retirement, Horbinski joined TILL360 as a speaker and customer relations ambassador.
The 4 Essential Roles of Great Leaders
Every day, leaders are making countless decisions and facing problems they've never encountered before. Increased bureaucracy, low trust, lack of alignment, and the execution gap in the whirlwind of education can all hinder results. How can leaders stay ahead of the curve and differentiate themselves and their teams when so much is changing so quickly? Attend this session to learn the roles leaders play to be successful, assess your own skills, and walk away with new perspectives.
Betsy Wierda inspires and encourages diverse audiences nationwide with humor and experience-inspired insights, currently serving as a Senior Coach, Executive Coach, and Consultant at FranklinCovey Education. Her goal is to improve high-achieving systems and structures within every school she serves and to enhance each as a sustainable, systemic learning community that focuses on learning for ALL stakeholders. Wierda previously served as a student education teacher and a principal in an at-risk school in Duval County for many years.
Planning a School-wide Service-Learning Project
Discover how to set up a successful school-wide service-learning project aligned with Principle 5 of Character.org's 11 Principles. Participants will learn about the difference between community service and service-learning, the five steps of service learning, and how to include your entire staff and student body in a rewarding project that benefits the whole community.
Debbie Fox is a veteran elementary school teacher in St. Louis, Missouri. She is a co-facilitator of her Character Education Committee and has led her school to the designation as a 2017 and 2023 National School of Character. In addition, Fox has presented at local character education workshops and has been both a State and National School of Character evaluator for the last three years.
Andrea Wylie is currently an English for Speakers of Other Languages teacher in St. Louis, Missouri. She is also a co-facilitator of her Character Education Committee and has led her school to the designation as a 2017 and 2023 National School of Character.
How to Develop Civic Character and Ethical Decision-Making Skills in Real Life Situations
The Good Project, an initiative of Project Zero at the Harvard Graduate School of Education, has investigated the meaning of "good work" across professional and academic contexts. In this session, participants use a "rings of responsibility" framework to analyze an ethical dilemma. Join us to learn strategies that can be applied to help others handle challenging decisions with strong character.
Lynn Barendsen works as the Project Director of The Good Project. Her current focus is a study of how educators from around the world teach the Good Work lesson plans. Barendsen has led numerous presentations and workshops on Good Work-related topics and teaches annually at the PZ Summer Classroom.
Kirsten McHugh works as a researcher with The Good Project. Her current focus is a study of how educators from around the world teach the Good Work lesson plans.
Creating a Healthy, Inclusive, and Reflective Learning Environment
In this session, attendees will discover various methods to improve relationships on campus with students. Learn the framework for creating environments to support students' social and emotional well-being, and set goals to initiate change on campus to meet the needs of your students. Walk away with a plan to develop a supportive learning environment that is intentional and affirming to students and employees within the school. 
Dr. Quentin Lee is the superintendent of Talladega City Schools. He became a viral sensation in 2020 for making videos to engage students during Covid-19. Lee's video was viewed over 9 million times collectively, and his "Can't Touch This Covid Parody" video helped schools navigate safely returning to school. He was featured on several national platforms including The Today Show, Good Morning America, Greatest at Home Videos, and NBC Nightly News.
Ignite Your Character Strengths
In this workshop, participants discover the 24 strengths of character and how to help children know, show and grow their strengths. Join this session to better understand character strengths, how to recognize them, and their value in overcoming challenges for children and adults! Learn how to have strengths-based conversations and implement activities to bring out the best in ourselves and our children.
Sandy Brower is certified in Applied Positive Psychology and a trainer for the Positive Education Certification Program through the Center for Positive Education where she facilitates Flourishing & Resiliency skills workshops. She has served as a coordinator for Youth Leadership Summits and Champion of Character banquets for The Academy for Character Education.
Fostering a Shared Voice Partnership with Parents
How do we foster a bold, one-voice partnership with parents in the context of a school's character journey? Workshop participants will engage in an interactive session focused on the research-based Home Visit Program (HVP). This session will equip you with information and innovative strategies for implementing HVP at your schools.
Susan Lindo is the Assistant Principal of SST – Advancement, serving as the Dean of Students. In 2016, she started as a founding teacher at Advancement, teaching 5th through 7th-grade science for 6 years. Lindo believes in building well-rounded individuals academically, socially, and emotionally.

Romina Heredia serves as Dean of Academics for School of Science and Technology Advancement, grades PK-2. Now in her 14th year in education, her experience spans teaching grades PK through 8th grade. Heredia believes in cultivating deep family-school relationships to create supportive learning environments that help students thrive.
John Winthrop Wright "Ethics In Action" Award
Keynote: Character Can Change The World
The Power of Real-Life Stories to Help Students Practice Kindness and Gratitude
During the pandemic, Steve Hartman from the iconic CBS News series "On The Road" began a new series called "Kindness 101." Together with his children, Steve shares stories around character-inspired themes and how ordinary people are doing extraordinary acts and changing lives. Steve will give a keynote at our Forum on how to join thousands of teachers around the country who are using his videos to inspire students to build connections, and how through a ripple effect, create a more caring and compassionate world.
Steve Hartman has been a CBS correspondent since 1998 and is known for creating moving stories about ordinary people doing extraordinary things in his weekly feature "On The Road." Hartman's stories are often used in schools by thousands of teachers for lessons on empathy, honesty, fortitude, courage, etc. In addition, with the help of his children (Meryl and Emmett), Hartman has produced "Kindness 101" segments on these themes for CBS Mornings. Steve has proved the adage, "Everybody has a story" and has won numerous broadcast journalism awards, including an Alfred I. DuPont Columbia University Award, four National Emmy awards, and 14 RTNDA/Edward R. Murrow awards, including a record 11 citations for best writing.
Poster Session Displays, Exhibits
Off-Site Monuments Tour (Optional)
Day 2 – Tuesday, November 7
Keynote: Cracking the Intrinsic Motivation Code
5 Insights to Help Students Discover Their Moral Compass
Dr. Elias will explore how to shape positive student behaviors by fostering their sense of purpose. He will also discuss the evidence-informed approaches and practices that encourage students to set goals for themselves, to think about their own thinking, as well as tools to help students assess and strengthen their own character. This highly-interactive keynote will draw on many of the key indicators highlighted in Principle 7 of our 11 Principles Framework for Schools.
Maurice J. Elias, Ph.D. is a professor in the Psychology Department at Rutgers University, director of the Rutgers Social-Emotional and Character Development Lab, and co-director of the Academy for SEL in Schools. He received our "Sandy Award" in 2013 for his sustained and significant impact on the field of character development and education.
2023 Sandy Award – Dr. Phil Brown
Breakout Sessions (subject to change)
The Peace Path: A Restorative SEL Tool for Elementary Schools
The Peace Path is an embodied strategy to foster language development as well as give students an opportunity take responsibility for behavior on and off the playground. This interactive workshop geared toward elementary school leaders gives participants a hands-on experience of the Peace Path as a strategy for decreasing conflicts and increasing student leadership and safety for the entire school community. This session is comprised of a mix of shares, practice, brainstorms and teaching the power of this restorative tool.
Vicki Abadesco is an internationally-recognized leader in the field of social-emotional learning, anti-bullying, and creating a more empathy-based world. She brings over 30 years of experience teaching life skills and conflict resolution tools to young people and adults. Abadesco is the author of Free to Be: Untold Stories of Going Beyond Bullying and co-author of Cool Tools for Schools and The Empty Balloon.
The Power of Relationships: Tools for Educators to Support Cultures of Belonging
Emerging findings from Search Institute suggest that the relational climate for educators and youth workers has a direct impact on practitioner success and job satisfaction. The Institute has been working closely with practitioners to identify opportunities and barriers to relationship building in youth development settings. In this session, presenters discuss the structures that support a culture of belonging, highlighting stories from educators and youth workers, and introduce activities that practitioners can use to cultivate a culture of belonging.
Dr. Katherine Ross is a mixed methods applied development scientist and has a 15-year career in the field of positive youth development. Her work focuses on examining strengths and assets of youth and young adults in school and community settings and conducting research that can directly improve programs and practices for youth.
Heather Poparad is a Research and Practice Associate with a passion for developing evidence-based resources that help educators and youth development workers improve their practice. She has worked in a variety of educational and childcare settings and draws on these experiences to help center the needs of the practitioner in her work.
Schools of Character Application Q&A
Join this session to learn the ins and outs of Character.org's School of Character application. Come with your questions about what content to include and how best to go about the application process. Character.org staff will provide the guidance you need to submit your best application this year or in the future.
Lori Soifer directs Character.org's Schools of Character program. She is a past President of the Birmingham Public Schools Board of Education (Michigan) and current board member of BirminghamNEXT, a non-profit organization enriching the lives of the 50+ population in her community.
Tamra Nast is Character.org's Director of Training and Coaching. Her background as a teacher, school counselor, parent, and character coordinator provides a wealth of experience as she supports educators in embedding core values, service learning, intrinsic motivation, and character development in schools and districts worldwide.
Sports and Games that Strengthen Moral Behavior
In this workshop, we will play cooperative sports and games that you can use to encourage young people—and adults—to help each other achieve goals collaboratively. As we play, we will keep score of improvements we make together. You will take away games you can use to strengthen connections for school, family, and community.
Ted Wohlfarth is an educator and designer of cooperative sports and games. He founded EnTeam, a non-profit organization that serves schools and after-school programs in conflict resolution, social-emotional learning, and collaborative learning.
Cece Fadopé has appeared on radio and television news programs in the US, Europe, and Africa. She has a background in and studied comparative literature, human rights law and practice and public administration.
Becoming Who Teachers Need
In this presentation, educators will learn about a study that examined how teachers' perceptions of what they want from a principal have shifted during the COVID-19 pandemic. Presenters will share their findings regarding the most essential qualities for teacher success, including emotional support and access to resources. This presentation will discuss the importance of relationships, communication, time, trust, stewardship, and empowerment in a post-COVID-19 world and how servant leadership can best support these themes.
Dr. Erika Garcia-Niles has been an educator for 25 years. She has served as a teacher, reading and math specialist, instructional coordinator, and is now in her third year as building principal. Garcia-Niles uses her longevity as a teacher to practice and promote teacher-centered leadership. She is currently writing a book on teacher-centered leadership with Times10 Publications. 
Dr. Kristen Pelster is an educator and administrator with over two decades of experience. She transformed Ridgewood Middle School into one of Missouri's Top Ten Most Improved Schools with a focus on character education. Pelster's work throughout the Fox C-6 district was recognized as a National District of Character, and she testified before the Senate on the positive impact of character education. She is currently the Chief Programming Officer at CharacterPlus.
Teaching Character with Superheroes
Want a unique and fun way to engage children with character education? Use this proven curriculum that features superheroes specifically designed to exemplify good character traits. Join this session to learn about The Essentialz, a group of teen characters featured in a young adult novel and comic book who exemplify traits like honesty, teamwork, leadership, fairness, and resiliency. 
Paul Cicchini is a nationally certified school psychologist, author, and Templar Knight. He is certified in social-emotional learning and character education through the Rutgers University Academy for SEL/CD. His books include the Amazon best-seller, Young Cyrano, as well as The Essentialz YA superhero novel and comic books.
Empowering Kind-hearted Kids
Character development and social-emotional learning is more important than ever in our schools today, as children struggle to develop healthy relationships and become emotionally stable individuals. Join this session to explore the latest research regarding social-emotional learning, the importance of explicitly teaching core values, and giving children authentic voice. Plan on loading up your "tool-belt" with lots of fun and engaging ideas to use immediately!
Kristin Vaassen has been an elementary teacher, researcher, and creator of the non-profit Two by Two Character Development. By weaving character education throughout core academic instruction, her dream of helping children socially and emotionally has come true! The engaging, heartfelt program, Kindhearted Kids, is now in 26 states and Canada.
Building Emotional Intelligence: A Reflective Guide of SEL Practices
This workshop engages learners in reflective practices on three themes including: self-reflection drives emotional wellness, preparation in pedagogy, and life experiences shape practice to expound on moral and character development. In alignment with Character.org's 11 Principles, the workshop aims to use character to think, feel, and do in today's school climate by embedding CASEL's SEL tenants to promote emotional and relational intelligence.
Dr. Kevin Downing began his social work career 10 years ago working with members impacted by diverse mental health symptoms and currently works in education. He holds the belief that it's essential for educators to educate the whole child by supporting students' moral, civic and performance virtues through the lens of character.
Kristen Penta has worked in community mental health and school social work for the last 19 years. She focuses on trauma impact, strengths-based approach to care, and teaching the whole child. Penta's last 12 years of practice and professional development facilitation has focused on integration of SEL and character values.
"I Stand For" Student Assembly
I Stand For is a character lesson based on educating students how to be upstanders against bullying. In this session, you will engage with this lesson through an interactive discussion and modeling. Leave this workshop with lesson plans and activities to assist you in your own school.
Dr. Cathy Carlock Lorenz has been in education for 31 years; ten years were spent teaching high school social studies, and 21 years have been in HS/MS administration. She leads the Colts Caring Community at Parkway Central Middle School.
Ashley Wiedman is a middle school Social Studies teacher who makes others feel safe in her presence. She invites students, colleagues, and school community to be themselves, to take chances, ask questions, and build authentic relationships. 
Dr. Randy Eikel has been a secondary level educator for more than 27 years as a high school mathematics and computer science teacher and then administration. Eikel is also an adjunct professor in the School of Educational Leadership at Lindenwood University.
Melanie Lundt is an English Language Arts teacher and serves as the ELA department chair at Parkway Central Middle School. She has been teaching for ten years.
Stacey Besand has been a school counselor in the Parkway School District for 18 years. She actively seeks opportunities to build supportive and trusting relationships with students, staff, and families both in and outside of the classroom.
Breakout Sessions (subject to change)
Evolving Character: Growing through Reflection
Join this interactive learning experience to engage in deep reflection pertaining to your own character through several activities centered around moral identity, reflection, and perspective-taking. Incorporating art and collaborative learning, this session has been designed to actively engage participants in exploring research-based reflective practices and associated practical applications. Participants will be able to take several engaging activities with them to use in their own context as they embed character education in their roles.
Dr. Ashley Betkowski is the Assistant Director for the Canyon Center for Character Education at Grand Canyon University. In this role, she serves leaders, educators, and students in cultivating a flourishing society through virtue formation and the development of practical wisdom. Betkowski was a primary education teacher for over seven years, teaching grades K-6. She is also a higher education instructor, supporting students in a variety of courses.
Emily Farkas's 19 years of experience in education has included teaching middle schoolers ELA in Tile I schools, teaching college-aged students English abroad through a Fulbright Teacher Exchange, and teaching undergraduate teacher preparation courses for Grand Canyon University. She works in GCU's College of Education as the Program Director for the Canyon Center for Character Education and mentors student teachers as a Faculty Supervisor.
Good News, Kind Words, and Funny Things
Join an award-winning teacher and author for a fun discussion on how to build a caring community in your classroom. Learn proven win-win strategies for creating a classroom environment that kids WANT to be in, and walk away with a plan to interact with your students more strategically and more successfully.
Dr. Hal Urban was a public high school teacher for 36 years and an adjunct professor at the university level. He is the author of eight books, including the best-selling Life's Greatest Lessons, and has spoken in front of teachers in 44 states and 24 countries. Urban received Character.org's Sanford N. McDonnell Lifetime Achievement Award in 2005.
Character Education in Harmony with Transformative SEL
Come join this interactive session where the pursuit of equity and excellence is not something that people "do," it is something people "be" and aspire others to be too. Learn how character and transformative SEL can work together in our schools if we truly want to accomplish co-creation, co-intentionality, and co-action regarding equity and excellence for all students worldwide.
Future Cain is a New York Times and Forbes featured social emotional leader and workplace wellness expert who served in education for over two decades to enhance the education, health, and wellness of others because she knows change starts when people choose to put awareness and wellness first.
Integrating Character into Secondary Staff Development, Procedures, and Curriculum
Community of Peace Academy in St. Paul, Minnesota is a three-time National School of Character. In this hands-on session, CPA staff members will share effective methods of embedding character education into secondary schools and what that can look like. Attendees will have an opportunity to explore best practices and gather actionable ideas that will help them immediately enhance the character education initiatives in their own schools.
Tim McGowan first joined the staff of Community of Peace Academy in the fall of 1996. He began as CPA's middle school teacher, then served as the high school principal for 19 years. McGowan has been CPA's Executive Director since 2021.
Sadie Fischer has been part of the staff of Community of Peace Academy for 18 years. Her current role is Communications and Community Engagement Specialist, but prior to that she was CPA's high school language arts teacher. Fischer also serves as an evaluator for the State and National School of Character program.
Ann Ericson has been on the staff of Community of Peace Academy for 17 years. She currently serves as CPA's High School Instructional Coach, though she got her start as the high school chemistry and physical science teacher. For the past 12 years, Ericson has spent her summers traveling through the country as a Developmental Designs facilitator, training teachers in ways to incorporate social emotional practices in middle and high school settings.
Fostering Intrinsic Motivation in School Settings
This session will outline major factors that contribute to and limit the development of intrinsic motivation in schools. Learn some of the major theories on educational motivation, what they have in common, and what practices worked for a three-time National School of Character in Alabama. Through this lens, school leaders can intentionally evaluate current practices and better organize and plan future activities.
Dr. John Lowry is in his second year as Homewood City School's Director of Academic Programs and Services. Prior to being in the central office, he served eight years as principal at Shades Cahaba Elementary in Homewood, Alabama. During those years at SCE, the faculty and staff earned the distinction of National School of Character for the third time. Lowry also serves as one of the Inaugural Hope Fellows at Samford University.
Bringing Your Story and Identity into the Classroom
What is identity? As a teacher, how much of yourself do you share with your students? How much are your students allowed to share in class? Teachers are the best actors in the world because we can construct healthy boundaries. What happens when your boundaries are so strong that you cannot connect with your students? This session will explore techniques to bring your authentic self into the classroom while creating a culture that celebrates and respects diversity.
Bryan Stanton is the Technical Director at Pieper High School. He is also pursuing his Master of Fine Arts in Theatre Pedagogy with a concentration on Culturally Responsive Pedagogy and Universal Design for Learning. Over the past few years, Stanton has created programs at the schools he has taught at that have been recognized as Character.org Promising Practices.
Establishing and Promoting a Culture of Values Literacy
Join this session to learn about how Brilla Public Charter Schools established and promotes a culture of virtue/value literacy across all adults (faculty, staff, families). Then, engage in facilitated exercises that will foster reflection and planning for how to establish and promote a culture of values in your classroom or institution. 
Jolleen Wagner is Chief Formation Officer and interim Deputy Executive Director for the Brilla Schools Network. In her first 8 years at Seton and Brilla, she spent time as a 2nd grade teacher and the visionary leader of Brilla's Character Initiatives approach, most recently as the Chief Character Initiatives and Culture Officer.
Raising the Bar for Family Engagement
Attend this session to get cutting-edge research about the current state of family-school partnerships and future priorities for improving this work across the education system. Participants will also dive into some of the key new features of the updated National Standards for Family-School Partnership and explore how you can use these PTA National Standards in your own roles and communities.
Daniel Ehrenpreis is a Family and Community Engagement Manager at National PTA. He leads the Center for Family Engagement in articulating and implementing a capacity-building strategy for PTA leaders who participate in training, webinars, and grants/programs.
Humanizing Education: Be Seen. Be Heard. Be Valued.
This interactive workshop will highlight components of a sustainable, healthy culture, providing strength-based tools and strategies to move from silos to collaboration. Gain knowledge about your inner genius and natural brain-wired strengths and how to leverage others' strengths. Reflect on your impact on culture, gain the tools and language to articulate what a healthy culture is, and how that leads to infusing wellness throughout each aspect of your community.
Sandi Herrera is the Founder/CEO of Educator Dynamics and Genius School US and is leading the movement to bring the human back to the center of education. Her work in the U.S. and abroad is fostering strong school cultures and igniting the genius in both educators and students.
Dr. Stacie Herrera is the Founder/CEO of Herrera Psychology and Telement. She is on a mission to ensure psychologically safe learning communities through prevention and psychoeducation, facilitating environments in which children can flourish. Herrera Psychology provides private therapy and evaluations. Telement provides in-school and virtual youth mental health services.
Building a Virtuous Team Culture
Join us as we dive into the essential character virtues every leader and follower needs to bring their best integrated self wherever they serve. We will identify specific behaviors that you can repeatedly practice to align yourself with these transcendent virtues and transform your leadership and followership journey. You will learn how to use the SLG Virtue Self-Assessment and Organization Performance Model to evaluate and move your team towards excellence.
Julie Campbell serves as the President/CEO of Severn Leadership Group. She has led global teams in the U.S. Navy and aerospace industry. Campbell has a passion for mentoring and developing character through virtue and emotional intelligence. 
Sigval Berg is the Founder of Severn Leadership Group. He has served as a nuclear industry senior executive and as an instructor and mentor at the World Nuclear University. He released his first book, Swing: Elite Leadership for High Performance Teams, in 2022.
Schools of Character Luncheon
Celebrate the National Schools of Character together for our 30th Anniversary party!
Character.org is honored that the Kern Family Foundation is our  2023 Forum Sponsor. 
Don't Miss The Premiere Character Event Of The Year!