We celebrate the creative approaches schools and organizations have put in place to help children and teens understand, care about and consistently practice the core values that will enable them to flourish in school, in relationships, in the workplace and as citizens.
The 2022 Application closed on March 25.
Questions to Consider Before Applying
Is your initiative or practice innovative or significant?
Does your initiative or practice align with one or more of the 11 Principles?
Does your initiative or practice connect to your school's core values?
Although a given practice may be new to a particular school, it may not be unique nationwide. Many wonderful and effective practices, such as mentoring programs, service clubs, recognizing Veterans, or leadership opportunities, are not selected because these initiatives are not unique or different from other practices we have previously recognized. We are looking to recognize new approaches and initiatives that have not been implemented elsewhere.
We will be evaluating the extent to which your practice or initiative aligns with one or more of principles articulated in our 11 Principles Framework for Schools: A Guide to Cultivating a Culture of Character.
The application should contain sufficient evidence of impact (for students, staff, parents, community members, etc.). Some practices may hold promise but have yet to demonstrate objective evidence of impact.
Your narrative needs to include sufficient detail for the evaluators to assess the effectiveness of the practice.
District submissions should include sufficient evidence of a district-level initiative including how the district leaders provided direction that enabled or enhanced the practice.
Helpful Hints While Writing Your Application
Character limits

– Spaces and special characters are included in the character limits. Text that exceeds the character limits will not be included.
Applications in English only

 

– While we welcome applications from outside the United States, please note that we can only accept applications written in English.
Include a Photo

 

– You will be asked to upload a photo of your practice in action. If you do not have a photo that represents your practice, you can upload a photo of your school or organization.
Photo Release Policy

 

– If your photo includes young people, please be sure to follow relevant policies for releasing photos since this photo may appear on Character.org's website, in publications and any recognition event (should your practice be selected).
Contact Information

 

– The contact and overview information provided in your application may appear on Character.org's website and publications (should your practice be selected).
Submitting your Application

 

– You may "save and return" to your application as many times as you wish until you click the "submit" button at the end of the application. Once the application has been submitted, it cannot be edited.
Multiple Applications

 

– We invite your school, district, or organization to submit multiple applications for different practices, although no more than two will be selected in a given year.
Submission Process
Character.org does not give more than two designations to any one school or district applicant in a given year.
Application fee is $100 per application.
If paying by purchase order, there is an additional $25 per application administrative fee.
We recommend you take some time reviewing the application PDF before starting the final application. Remember to draft and save your application in a Word document. Your responses will not be saved in the system until the application is submitted.
When is the deadline?
The Promising Practices application deadline was March 25, 2022 at midnight EST.
Where can I access the application?
The application for 2022 is closed.
Where do I submit payment?
There will be an area at the end of the application where you can enter credit card information.
I cannot submit the application.
Try another browser if you encounter problems. We recommend you work on your application in a Word document as a back-up. Google Chrome has worked well for most when completing the application. If you continue having issues, please contact [email protected].
How are Promising Practices recipients determined?
Character.org assesses each application based on the following criteria: (1) the extent to which your initiative or program is unique, different, or in some way will contribute to the field of character development; (2) the extent to which your practice or initiative aligns with one or more principles articulated in our 11 Principles Framework for Schools; and (3) if your application narrative explains the impact of your practice or initiative (for students, staff, parents, community members, etc.).
When is the announcement?
The recipients will be announced in June 2022 and recognized at our Forum in October.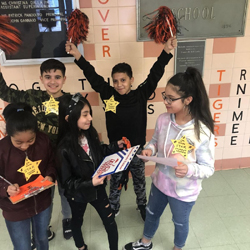 North Dover School

Provides students with opportunities for moral action.
North Dover 6th grade students are empowered to use their school experience and bilingual skills to "take charge" and become "big brothers and sisters" for young students. The older students welcome and greet younger students at the door every morning, work as tour guides for new students, serve as translators, and organize year-round activities that benefit the staff and students at North Dover, where only 19% of students live in homes where English is the primary language.
Haiti Partners Children's Academy

Engages families and community members as partners.
The Haiti Partners Children's Academy and Learning Center developed the program SASA! in 2015 with the NGO, Beyond Borders. SASA! addresses sexism, domestic violence, sexual harassment, and rape in Haitian society by helping both men and women rethink their relationship to power and personal agency. Over 700 parents, staff, and community members within the Children's Academy network have been trained in SASA!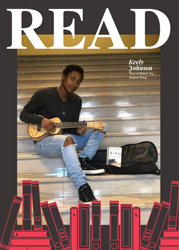 Jefferson City Academic Center


Fosters a student's self-motivation.
In one Jefferson City reading class, students select a favorite book, a place where they would like to be photographed, and props they want to include that reflect their personality and interests. Once the posters are printed, students deliver them to elementary classrooms and display them as visual reminders for younger students to become
life-long readers.